Events
The Council of Councils Eighth Annual Conference

: Washington
Event Gallery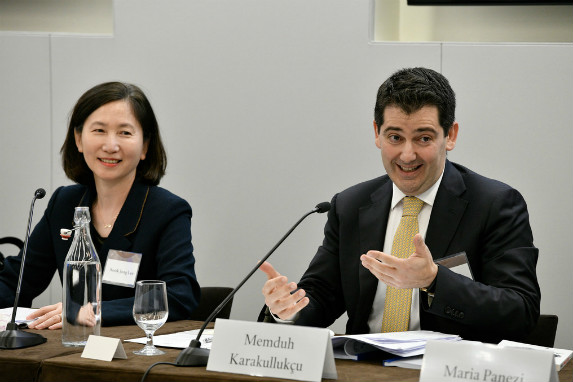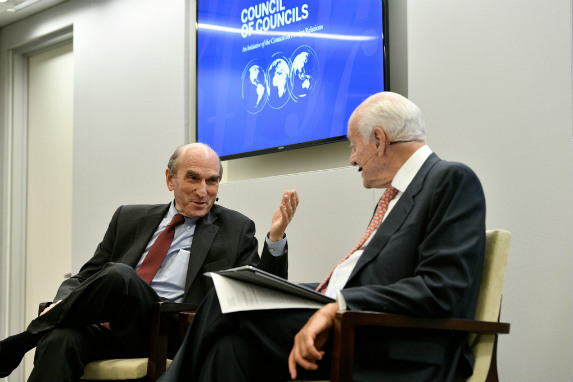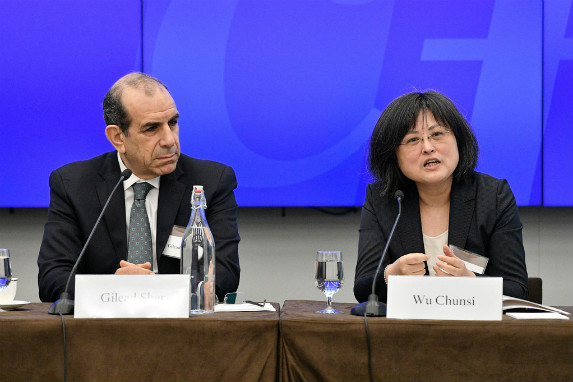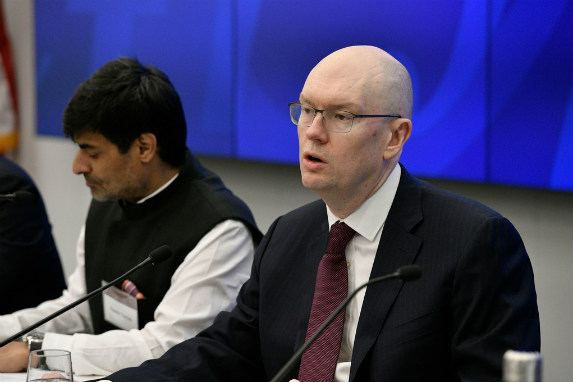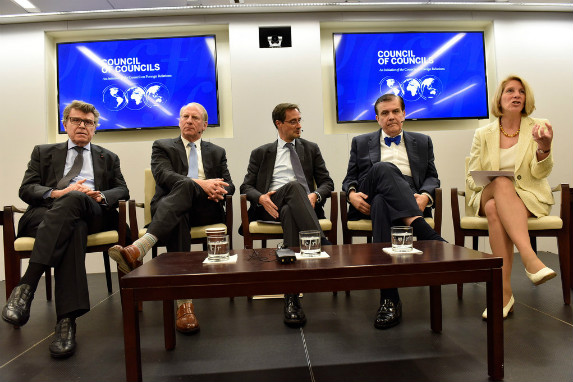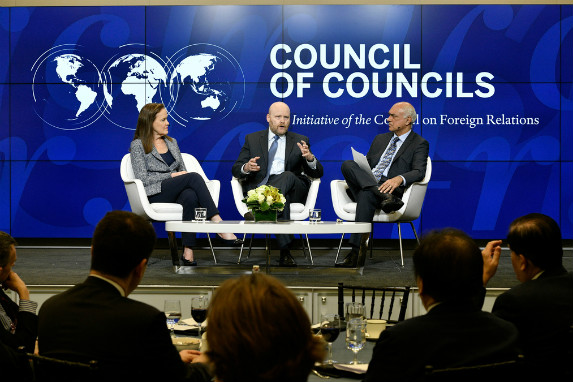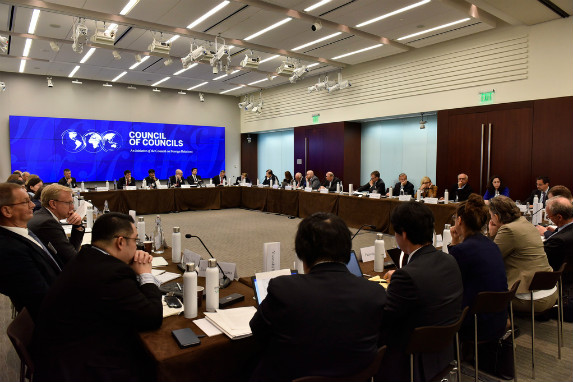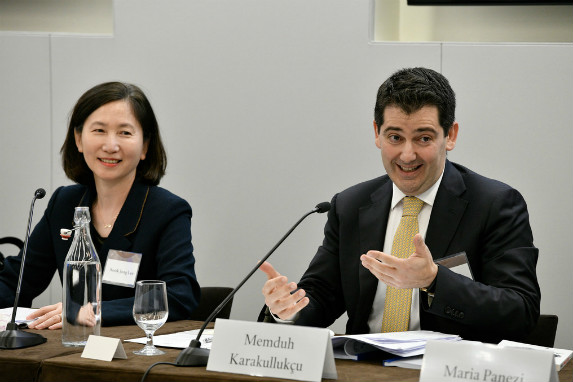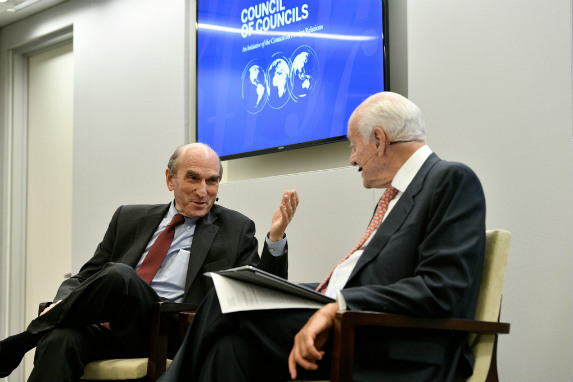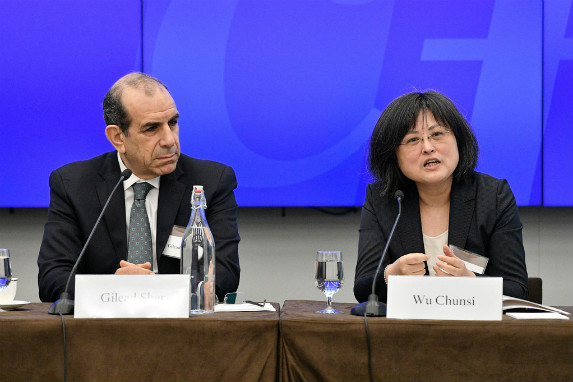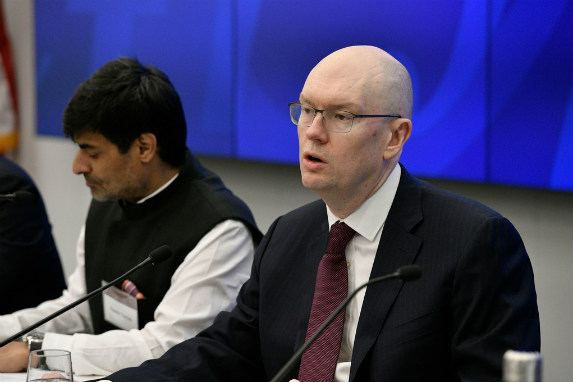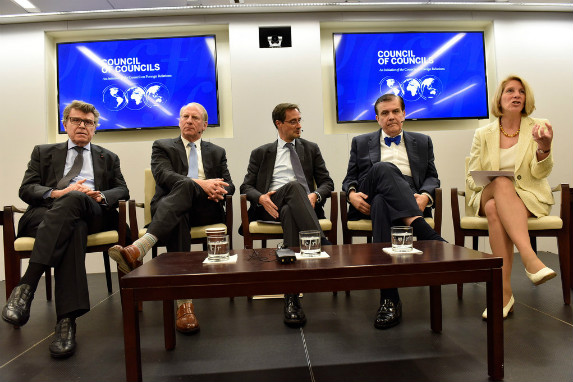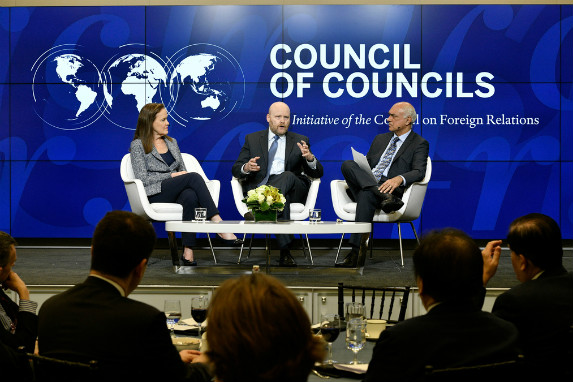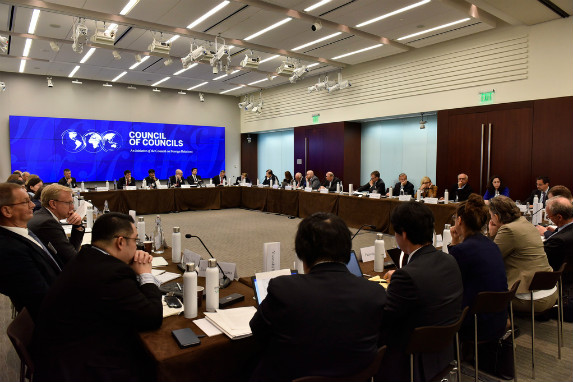 Patrycja Sasnal discusses the crisis in Yemen. (Kaveh Sardari)
Sook Jong Lee and Memduh Karakullukçu discuss how to ensure freedom has a future. (Kaveh Sardari)
Richard Haass, Ferdinando Nelli Feroci, Sunjoy Joshi, and Mara Liasson launch the Report Card on International Cooperation. (Kaveh Sardari)
U.S. Special Representative for Venezuela Elliott Abrams and Andrés Rozental on the Monday evening of the conference. (Kaveh Sardari)
Thomas Bollyky, Clare Romanik, and Alyssa Ayres discuss how to confront the challenges of a rapidly urbanizing world. (Kaveh Sardari)
Gilead Sher and Wu Chunsi discuss how to manage the global catastrophic risks of nuclear weapons. (Kaveh Sardari)
Michael Fullilove during the first session of the conference, what the future of the world order should look like. (Kaveh Sardari)
Thierry de Montbrial, Richard Haass, Robin Niblett, Carlos Ivan Simonsen Leal, and Karen Donfried discuss the past, present, and future of think tanks. (Kaveh Sardari)
Michèle Flournoy, James Lindsay, and Rohinton Medhora discuss the evolving U.S. political landscape and its implications for international cooperation. (Kaveh Sardari)
Participants at the CoC eighth annual conference in Washington. (Kaveh Sardari)
On May 5-7, 2019, the Council on Foreign Relations hosted the Council of Councils Eighth Annual Conference in Washington.
Participants discussed six major themes:
What Should the Future World Order Look Like?
Managing Global Catastrophic Risk: Nuclear Weapons 
Confronting the Challenges of a Rapidly Urbanizing World 
How Do We Ensure Freedom has a Future?
Multilateral Responses to a Planetary Environmental Crisis
Multilateral Conflict Management: Yemen
On Tuesday, May 7, CFR also launched the fifth annual Council of Councils Report Card on International Cooperation.