Events
The Council of Councils Eleventh Regional Conference

: Seoul
Event Gallery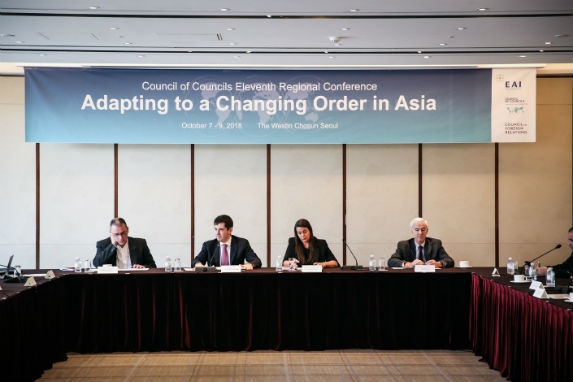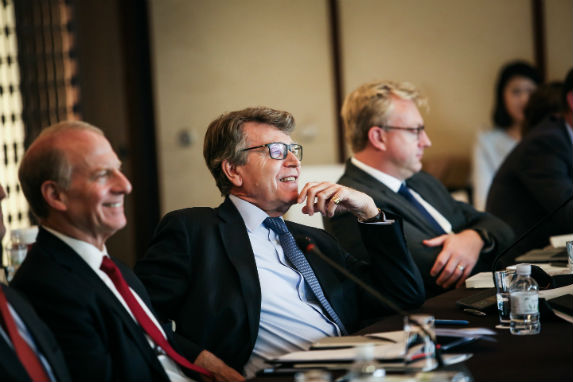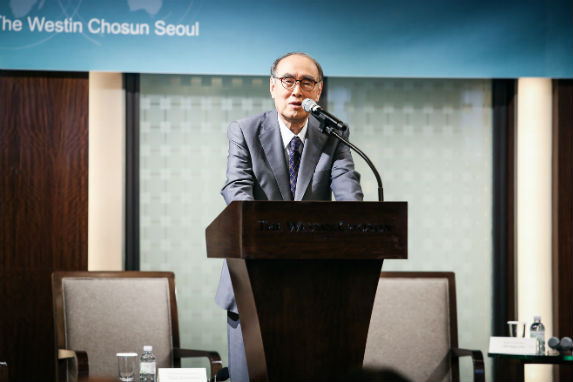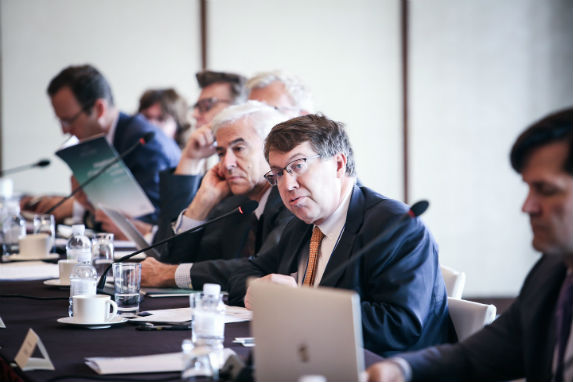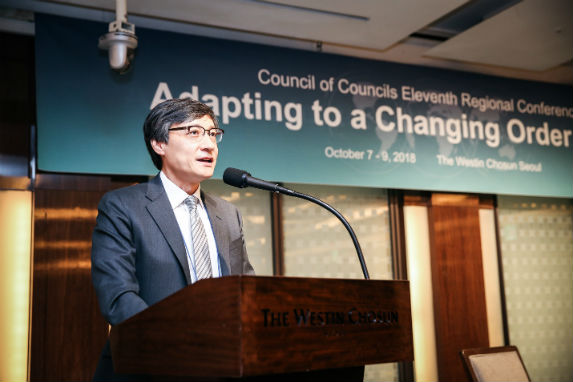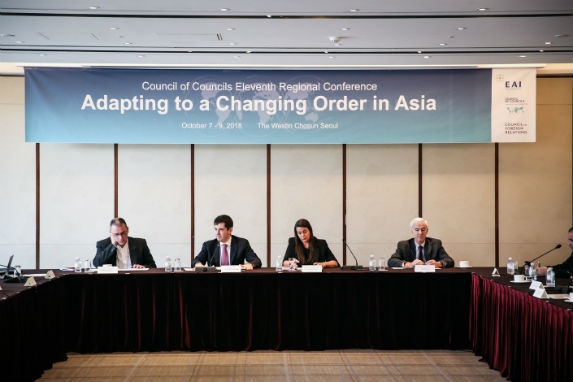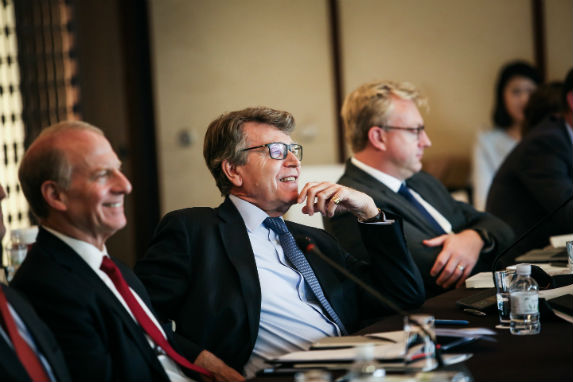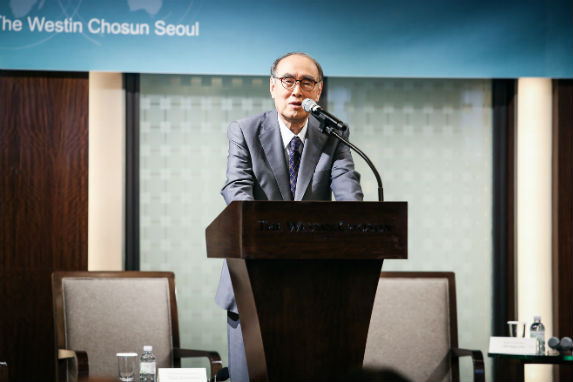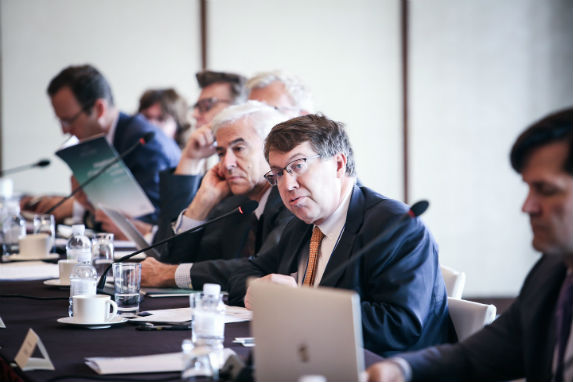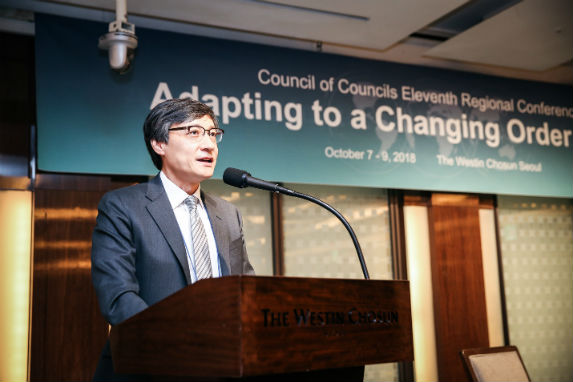 Cobus van Staden, Memduh Karakullukçu, Carola Ramon-Berjano, and Paul Blustein discuss techno-nationalism in the age of the fourth industrial revolution.
Bartosz Wisniewski, Ralf Emmers, Gilead Sher, and Tae Yong Jung discuss geopolitics of energy and environmental management in Asia.
Carlos Regazzoni, Eduardo Mello, Barbara Lippert, and Thomas Bollyky discuss addressing global health challenges in an aging world.
Richard Haass and Thierry de Montbrial at the closing session of the conference.
Michael Fullilove, Richard Haass, Thierry de Montbrial, Ma Sang-yoon, and Wu Chunsi discuss the future of Asia's contested order.
Former Prime Minister Lee Hong-koo gives keynote remarks on the future of Asia's contested order.
Scott Snyder discussing denuclearizing North Korea.
Vice Minister Cho Hyun gives remarks at the opening session.
Yul Sohn welcoming participants during the opening dinner.
Participants at the Council of Councils Eleventh Regional Conference.
On October 7-9, 2018, the East Asia Institute (EAI) and CFR convened the eleventh Council of Councils regional conference, Adapting to a Changing Order in Asia, in Seoul, South Korea.
Participants discussed five major themes:
Denuclearizing North Korea
The Future of Asia's Contested Order
Addressing Global Health Challenges in an Aging World
Techno-nationalism in the age of the Fourth Industrial Revolution
The Geopolitics of Energy and Environmental Management in Asia