Events
The Council of Councils Thirteenth Regional Conference

: Jakarta
Event Gallery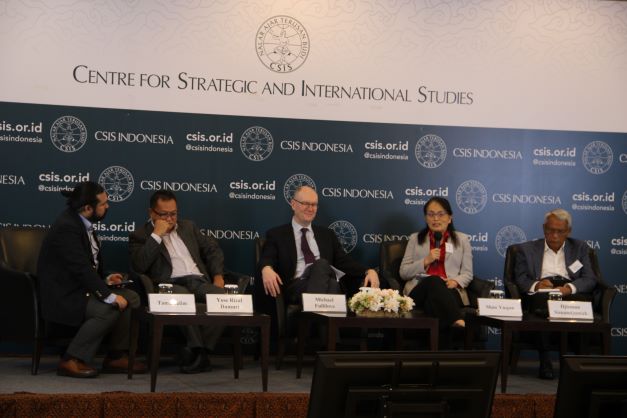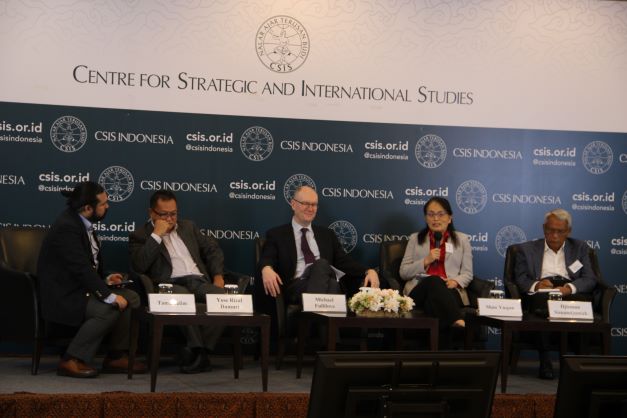 Yose Rizal Damuri, Michael Fullilove, Shao Yuqun, and Djisman Simandjuntak at the public session of the regional conference.
Participants at the CoC thirteenth regional conference.
On October 30-November 1, 2022, the Centre for Strategic and International Studies and the Council on Foreign Relations co-hosted the Council of Councils thirteenth Regional Conference in Jarkata.
Participants discussed six major themes:
The Future of International Cooperation: Broad Multilateralism Versus Minilateralism

Managing Geopolitics and Emerging Health Threats in the Post-COVID-19 Era

Building a Sustainable Global Economy: What Is the Role of Regional Economic Initiatives?

Future Flashpoints: Managing Potential Conflicts in the Indo-Pacific

Conflict Management: The Russian-Ukrainian War

The Future of Energy, Climate, and Geopolitics
They also held a general meeting on "Indonesia's G20 and ASEAN Chairmanship: What to Expect From the Upcoming Summits."